Cake Cabinet
Air-cooled mode effectively prevents frosting and desiccation.
Low running noise, effectively improve the feeling of use.
The products are suitable for coffee shop, dessert shop, bakery, fruit shop, restaurant and ect.
Cake Cabinet
Characteristic
Use brand compressor, stable temperature, good refrigeration effect.

Highly ergonomic design for easy access.

Defogging glass and air-cooled frost-free mode do not affect display and storage.


Horizontal and vertical large area display, make full use of space.

Built-in lighting energy-saving lamps, showing the best display effect 24 hours a day.

Freezer electric heating defogging glass door or coating defogging glass door.

Thickened double insulating glass, heat insulation and prevent air leakage, better guarantee the temperature balance inside the machine.

Pure copper tube refrigeration, refrigeration speed, better effect.

Brake caster design, easy to move and use.
---
Product parameters
Refrigerant: R290

Refrigeration mode: air-cooled

Refrigerating temperature: 2~8℃

Rated voltage: 220/50VHz

Colour: Black/White

---
Actual photo of product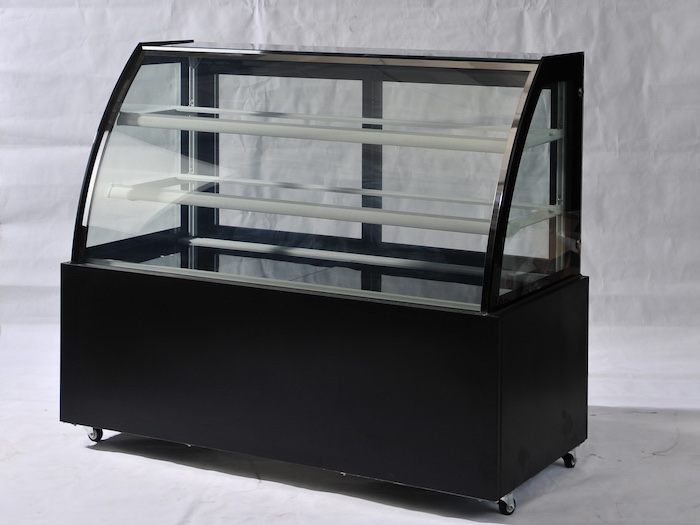 This product has arc and right Angle two styles, the base also has marble and sheet metal two materials.
Please consult customer service for customized models!